1) Commitment
We require students to stay commited to their Quran reading endeavor for no less than 3 months.
You are required to complete 4 lessons within a maximum period of 6 weeks. Thereafter, a new cycle will commence and you will be billed for the new cycle.
No refund will be given once a 4-lesson cycle starts. We also do not allow extensions of cycle beyond the 6 weeks period.
2) Non-Commitment from Teachers
In the event your teacher does not turn up for the lesson, we will replace it with another lesson. If the problem persists, we will find a replacement teacher at no extra charges.
3) Change in Mode of Lessons
Change of mode of lessons (eg from Home-Base to Online) are not allowed within the cycle except for the following reasons (with proof of documentation):

Medical reasons
Death in the family
COVID / Any infectious disease
Unforeseen call up for work duties
4) Temporary Suspension of Lessons
For temporary suspension of lessons, we only allow a maximum period of 2 months.
For periods longer than 2 months, we require the student to re-register as a new student. A non-refundable fee of $50 applies.
We cannot guarantee that the Student will be matched with the same teacher.
5) Attendance
Please notify your teacher for requests to change a scheduled lesson within 3 working days.
Late rescheduling will not be entertained and the lesson will be forfeited with no future make-up sessions.
We require documentary proof for sudden rescheduling of lessons due to:

Medical reasons
Death in the family
COVID / Any infectious disease
Unforeseen call up for work duties

The Teacher will submit the Student Attendance Form at the end of every lesson and the Student will immediately receive an email upon the submission. Should the form was submitted even when there was no lesson conducted, the Student may dispute it by replying to that email. If there is no dispute within 24 hours of the form submission, the lesson is deemed as conducted.
For those who have signed up for more than 1 Student in one package, all the students are to be present during each session.

There will be no make-up lesson should any 1 of them is not present during the lesson, instead, the student who is present will be given the extra time.
6) Termination of Sessions
Students are required to give a month notice for termination of lesson.
Should the Student decide to stop the lessons immediately, there will be no refund for lessons that are not completed. The Student is advised to complete the 4 lessons.
7) Registrations
We require registration and payment for the four sessions during the first registration (including a non-refundable registration fee of $50) before Teacher-Student matching begins.
Subsequent payments should be made to Quranreading.sg c/o Qread Pte. Ltd. No payments are to be made directly to the Teacher.
Payments can be made securely via Debit/Credit Card only.
In the event that payments are not made on time or deductions are not successful, your lessons will be suspended until payment is successful.
Costs for additional reading material (eg. IQRA books, Qiraati books or Al Quran) are not included in the fees.
You may use existing books that you have subject your Teacher's advice and approval.
8) Matching Period
We require around 14 – 60 days match the student(s) with the suitable Quran Teacher.
In the case where we are not able to match you due to unavailability of a suitable Teacher after 60 days, you will be refunded your full lesson fee (excluding $50 non-refundable fee). Refunds will be made to the same account linked to the card used during payment.
9) Payment and Refunds
Auto deduction will start on the date of the 1st Lesson of the 2nd Cycle. The recurring auto deduction will continue on the same date of every month.
For the Student who has opted for the flexible payment arrangement, the Student is required to pre-pay in advance for subsequent cycles before a lesson is scheduled.
Do ensure there are sufficient funds in your account before the date of deduction.
The Student is required to inform QuranReading.sg in advance should there be any change to the card details.
10) Discipline of Students
QuranReading.sg takes a students' learning journey very seriously and requires students to be just as committed.
As mentioned above, if you are unavailable when the teacher is already on the way or has arrived at your location, the lesson for that day will be forfeited and is not replaceable.
Teachers have the discretion to not continue with lessons due to ill-discipline or undesirable behaviours.
11) Discipline of Teachers
Teachers are expected to conduct themselves professionally.
Teachers are not allowed to teach anything beyond the scope of their qualifications.
Please inform QuranReading.sg should there be any issues with any of our teachers.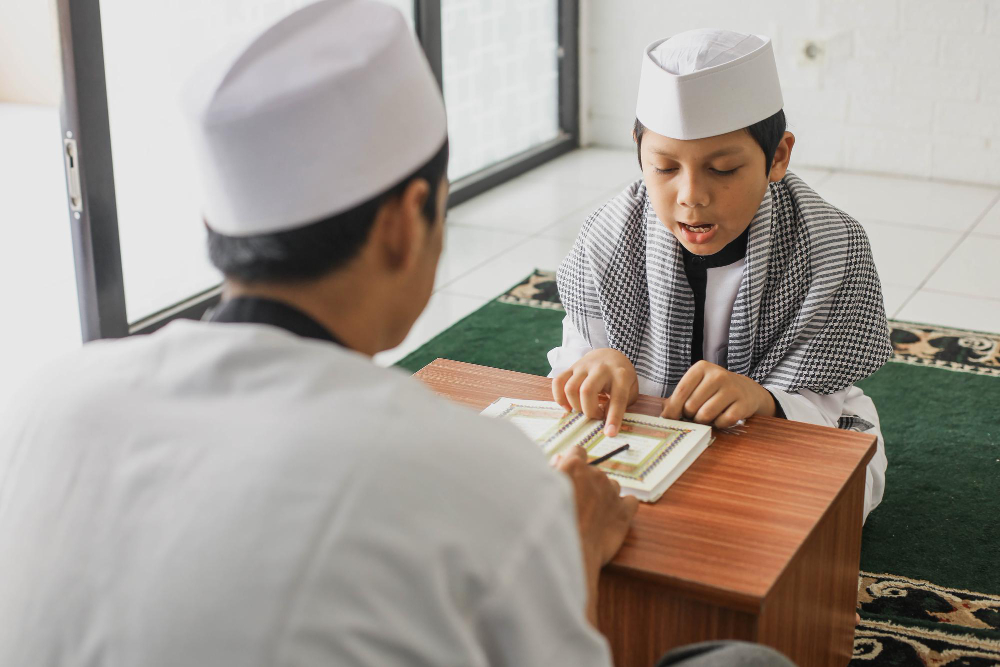 Find an Online Quran Teacher Today!
Instill the love for Quran reading in your family. Start improving your recitation with us. Click on the link below to register.
QRead Pte Ltd
1 Tannery Rd, #05-01
One Tannery
Singapore 347719